Basic chicken soup and cream of chicken soup
Cream of chicken soup is the of the best soup, chicken soup is highly flavorful, clear liquids that have been made by simmering meat, fish and/or vegetables in a liquid. Present in every culture, classic examples of these extremely satisfying and homey soups are Vietnamese (commonly called PHO).It's easy to pull out a can of chicken soup, mix it with water, and call it a meal.
And it is, sure. But without expending much energy or time, you can actually turn cans of soup into a spectacular dinner.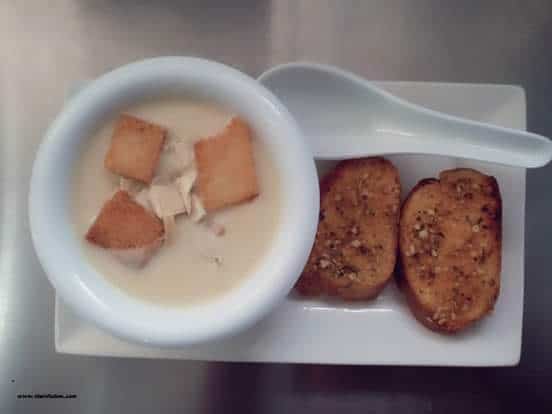 Basic chicken soup and cream of chicken soup
Basic stock

Chicken with bone
1 kg
Cloves
12
Black pepper
12
Ginger
1 Inch piece
Onion
1 Cube cutting
Carrot
2 No
Water
Four litters
Salt
As for taste
Preparation of chicken stock
1 in a pot add chicken, garlic, ginger, cinnamon, black pepper, carrot, onion, garlic, ginger and add almost four kg mix and boiled until chicken cooked
After stock prepare through strainer stain, the stock spread the chicken with bone
and shared chicken pieces
Ingredients for roux
Ingredients
Fine flour
One cup
Butter
100Gram
Milk
As Required
Method
In a pan heat butter and cook fine flour until light brown then adds milk cook until thick.
Ingredients of cream of chicken soup
INGREDIENTS

Milk
1Litter
Cream
0ne pack /200 ml
White pepper
1tea spoon
Black pepper
½ teaspoon
Chicken powder
Two tablespoon
Shared chicken piece
1Cup
Salt
As for taste
Roux
One cup
Method
In a wok add prepared chicken stock and cook until boil then add Shared chicken piece, Milk 1litterCream 0ne pack /200 ml, White pepper   ½ teaspoon, Black pepper   ½ teaspoon, Chicken powder two tablespoons, Salt as taste cook the soup  10 minutes now add roux and cook until thick. Cream of chicken soup is ready to enjoy garlic bread.
You can also check:https://theinfodom.com/black-forest-cake-recipe/