How To Make Chicken Patties & Puff Pastry At Home Step By Step Recipe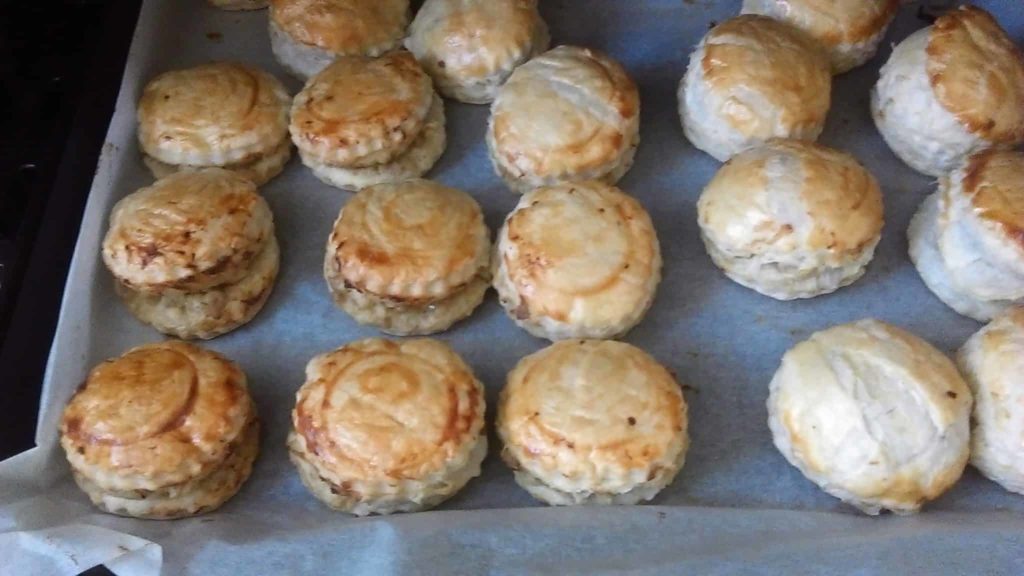 Chicken Patties & Puff Pastry is my favourite snack for the holidays because "I don't like puff pastry with chicken stuffing", nobody has ever said unless you are vegetarian/vegan. I shared a recipe at this time of year in 2012, so I thought it was time to refresh the images and share a slightly different version for Chicken Puff Pastry, or better known as Chicken Patties. December is a good time to think back about things and think about the goals for next year.
I don't know how you are, but 2015 passed so quickly, and the last few months were blurry. One of my primary goals for food, pleasure and health are the videos. I have no idea how / where to start, but I expect videos soon. Chicken Empanadas If you are from Southeast Asia, you are probably familiar with chicken puff pastry, and I have no idea why it is called chicken empanadas. You can fill it with beef or take a vegetarian route with potatoes and peas. It doesn't matter which filler you work with, make sure it is not dry.
Chicken patties
Puff pastry
Ingredients of puff pastry
| | |
| --- | --- |
| Ingredients | Quantity |
| Fine flour | 1kg |
| Margarine /unipuff | ½ kg |
| eggs | 2No |
| Butter | optional |
| Oil | 50Gram |
| sugar | 30Grams |
| Salt | 15Grams |
| Water | As Required |
Preparation / instruction
Sift together flour and salt into a chilled large metal bowl, set a grater in flour mixture and coarsely grate frozen butter into flour, gently lifting flour and tossing to coat butter.
Drizzle five tbsp ice water evenly over flour mixture and gently stir with the fork until incorporated, test mixture by gently squeezing a small handful, when it has the proper texture,
it will hold together without crumbling apart gather the mixture together and form into five inches square, then chill wrapped in a plastic wrap, until firm about 30 minutes, the dough will be lumpy & streaky.
Roll out dough on a floured surface with a floured rolling pin into a 15 b 8 inches rectangle. Arrange dough with short side nearest you then fold the dough into thirds up and the top third down over dough now add butter & unipuff mixture and rewrap the dough, rewrap dough and chill will firm, about 30 minutes
Arrange dough with a short side nearest you on a floured surface and repeat rolling out, folding and chilling two more times, brush off any axes flour, then wrap dough and chill at least 1 hour.
You can also check:https://theinfodom.com/how-to-irish-soda-bread-with-raisins-and-caraway/
For chicken filling
Ingredients

quantity

Chicken (Boneless)
½kg (Boiled)
Onion
1 piece
Black paper
1tps
All Spice
½tps
Salt
½ tips
Cream
250ML
 Oil
2Tbsp
Method:
Heat oil in the frying pan then add ginger garlic paste and a sliced onion stir for a couple of minutes, Now add boiled chicken salt and pepper to taste, turmeric powder, red chillies, roasted crushed cumin and coriander seeds thoroughly
Add chopped fresh coriander in the last
when the mixture is ready, take off the flame and put aside to bring down the temperature.
How to Stuff chicken filling in puff pastry
Roll puff pastry with the rolling pin and cut into two inches circles.
Grease a baking pan with butter or oil.
Spread puff pastry circle on the baking tray and top with chicken mixture
place another puff pastry circle on the chicken mixture circle and press to combine edges.
Do egg wash on chicken patties and place the baking tray in the oven and bake at 180 degrees for 30-35 minutes.
After the required time take out of the oven and enjoy with your favourite dip