How to build a cheap home gym
build a cheap home gym is a trend nowadays because of costly gym memberships and expensive equipment, it seems more and more that exercise is becoming some privilege. There is also the pressure to make any home gym as fancy. Exercising at home with your own home fitness equipment has profound convenience benefits. You don't have to travel time to and from the gym account, you never have to pack a gym bag, and you can use your workout music without headphones.
You must know about the Body Mass Index.
If you want to lose Wight, you should know BMI, BMI stand for Body Mass Index. you can check your BMI through BMI Calculator
Yoga mat
The yoga mat makes floor exercises much more comfortable, whether you're doing back crunches or push-ups. Look for a thicker mat for more cushioning, especially if you're working on a hard floor. Using a mat is also a great way to make sure you have at least one rectangle of designated space for exercising. You can also take your mat to the backyard or the beach for outdoor sports.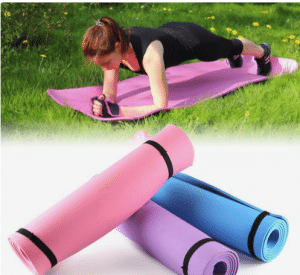 Resistance bands
bands are great because they are lightweight, inexpensive, and don't take up a lot of storage space.
Resistance bands are a great way to add an extra challenge to lower body exercises in particular. "These small but powerful bands can take your gluten training to the next level. Try some glute bridges, side squats, or clams with a band around the ankles or below the knees."
You can also do the upper body exercise with a resistance band's help, just like biceps, triceps, and shoulder exercises.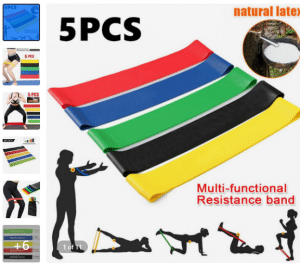 Set of dumbbells
A set of dumbbells are perfect for exercise when it comes to home workouts: Use them for strength exercises like bicep curls, boost resistance by holding them during compound exercises like lunges, and more. You can use different weights for different people based on their fitness level. 2-3 pound dumbbells are a perfect place to start.
Tip: if you have no set of dumbbells, you can also use a 1,2 kg water bottle to exercise because weight is perfect for tightening your mussels and getting into shape in minimum time.
Kettlebells
Kettlebells are a more valuable piece of equipment for exercise. These are great for exercising your muscles and getting your heart rate up. You can do traditional kettlebell exercises, such as kettlebell swings, shoulder exercises, side bends exercises, and you can also add them to traditional strength training workouts to change them.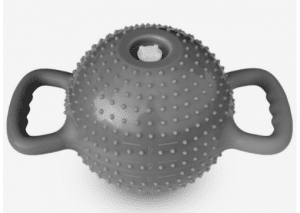 Full-length Mirror
A mirror isn't exactly your standard home gym equipment, but it can help you keep track of your form. You can check your body shape and take an eye on yourself during your workout to prevent injuries and build strength the right way.
Jumping Rope
Skipping rope is a fun way to get your heart rate up and make it go faster. Jumping rope also trains your arms, shoulders, stomach, and legs.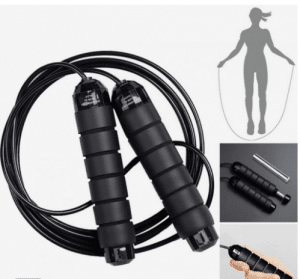 Stability Ball
Stability balls are not precisely compact gym products. They are outstanding, especially if you like to do Pilates at home. They are also a great way to train your abs, as they challenge your stability.
Treadmill
A treadmill is also a good option for walking and jogging at home
Foam roller
A foam roller is effective for tightening the belly. This item that has grown up popularity in recent years is the versatile foam roller. The foam roller helps to release tension in the muscles, relieve muscle pain and improve flexibility and range of motion.
Conclusion
Hopefully, you now have a great idea to save money by building a home gym. You can create an inexpensive home gym that has everything according to your need for a home workout.